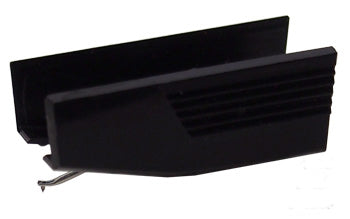 Stylus for Signet AM-50s AM50s cartridge
STYLUS FOR SIGNET AM-50s AM 50s AM50s CARTRIDGE
The stylus for the Signet Analog Master Series AM-50s AM50s cartridge features a thin-wall metal alloy cantilever and a highly polished Shibata diamond for superlative tracing characteristics, superior fidelity and excellent musicality that makes you want to play records on and on.
Good bonded shibata tip.
I Ordered two , one played very well from the beginning and did indeed become exceptional.
The other has not developed as well as the first.
---