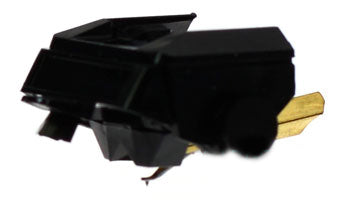 VN5MR LP Tunes Vivid Line replacement for Shure VN5MR stylus
VN5MR LP TUNES VIVID LINE REPLACEMENT FOR SHURE VN5MR STYLUS
The VN5MR LP Tunes Vivid Line replacement for the Shure VN5MR stylus is used with the Shure V15 Type V, Shure V15V, Shure V15VMR, Shure V15 V-P, Shure VST-V VST V, and Shure ULTRA 500 phono cartridges. The stylus features a stabilizer brush and a highly polished and precision profiled Vivid Line diamond bonded to a Zualum cantilever for natural sound quality, extraordinary harmonic accuracy, superior detail and pristine clarity across the frequency spectrum.
Upgrade Options
- For upgrades and accessories that enhance sound quality and fidelity, refer to Related Products.
Replacement Stylus
Shure V15 Type V is my cartridge I decided to replace the stylus. I was buying several new stylus and decided what am I missing from my old Shure. It fits great was shipped quickly and I'm pleased with my purchase I'm sure I will get years of enjoyment from.
Vivid Line replacement for Shure VN5MR stylus worked
Vivid Line replacement for Shure VN5MR stylus has a nice sound and is a direct, easy replacement stylus for the Shure VN5 - MR cartridge i have.
---