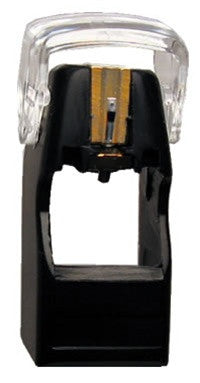 Stylus for ADC LX-III LXIII cartridge
STYLUS FOR ADC LX-III LXIII CARTRIDGE
The stylus for the ADC LX-III LXIII cartridge features a highly polished special elliptical diamond for superb tracking and tracing of record grooves. It results in finer detail and harmonically complete sound quality.
ADC LX-III Stylus
great to find a new stylus for a 40 year old cartridge. Answered my question quickly and got it shipped.
ADC LX-III stylus replacement
Search for a matching stylus to my old ADC LX-III was fine. LPTunes fulfilled and delivered my order promptly. Stylus fits well and plays fine in my vintage 1970's cartridge. Additionally, LPTunes responded promptly through their info@lptunes.com email when I wanted to add an item to my order to bring the total order over their threshold for free delivery. Good experience.
---