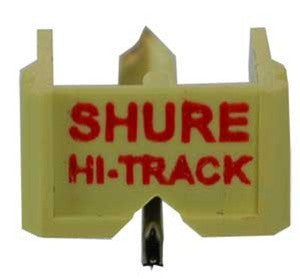 SHURE HI-TRACK NEEDLE STYLUS
- Discontinued and out of stock, see Related Products for substitutes.
The latest genuine Shure HI-TRACK needle stylus features a highly polished 0.2 x 0.7 mil elliptical diamond. It offers superior tracing of record grooves and results in finer detail, clarity and harmonically complete sound quality.
---