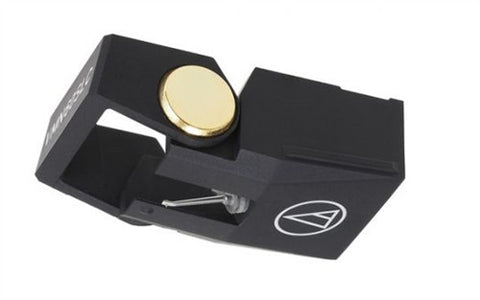 Audio-Technica VMN60SLC stylus
AUDIO-TECHNICA VMN60SLC STYLUS
- Genuine, unsurpassed original, 100% authentic stylus by Audio-Technica

Audio Technicas VMN60SLC stylus for the Audio Technica VM760SLC phono cartridge features a special line contact stylus for superior tracking ability with minimum abrasion, distortion, & record wear.
Audio-Technica VMN60SLC Specifications
- Frequency response: 20Hz-30kHz
- Output voltage @ 1kHz,5cm/sec.: 4.0mV
- Channel balance: 1.0dB
- Channel separation @ 1kHz: 30dB
- Stylus type: 1.5x0.28mil Nude Special Line Contact
- Cantilever: Aluminum tapered pipe
- Tracking force range: 1.8-2.2g
- Tracking force recommended: 2.0g
- Color: Black
Note: Specifications are subject to change without notice.
---