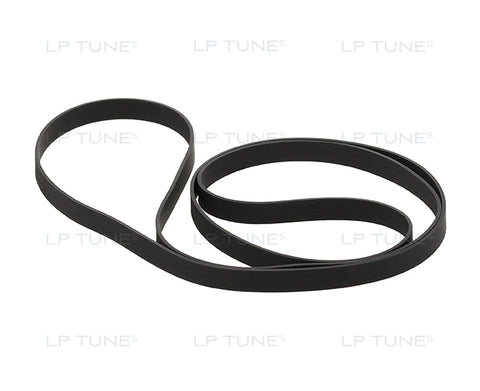 AR-XA Turntable Replacement Belt
AR-XA     AR XA    ARXA TURNTABLE BELT REPLACEMENT
The AR-XA turntable belt replacement is designed for higher torque, smooth rotational speed, and reduced resonance transmissions into the platter.
If you are unsure if this is the correct belt, please use our free belt matching service here 
For upgrades and enhancements to sound quality and fidelity please refer to the Related Products below.
I am waiting for an expert to install both needle & belt. After he does that I will be glad to write a review.
Not yet received. Be patient. It has to travel a long way.
LP Gear AR-XA Replacement Belt
This is a good quality belt but it is noticeably tighter and stronger than the two original belts I have, even allowing for their age. I read that Villchur took particular pains with the belt, so I think it is reasonable to be concerned about the differences.
I have ordered replacement belts for this turntable from other reputable sources with the same result -- and possibly the same belt. I suspect it is a metric belt that is considered a close match, not a replication of the original, inch-dimensioned belt.
I have no way to test whether the replacement belt holds the same performance specs as the original. The music sounds good, with perhaps a bit better bass and attack definition than my original belts, which are now some 50 years old. I am going to use this new belt for a while and hope that it does not stress the motor bearings.
---